(Available in iOS 3.0.19 and above)
What are Widgets in iOS?
Widgets are shortcuts that you can use to access certain function on your phone from your Control Centre. Such as your music app, battery levels etc.
How do I find Control Centre?
On your iPhone, swipe right until you see the search bar. This is your Control centre and its here where you can configure which app widgets you want to see.
What do Heatmiser Neo Widgets allow me to do?
The Neo Widget function allows you to place recipes in Control Centre - giving you an easy way to run any recipe without opening the Heatmiser App.
Setting up a Neo Recipe Widget.
1. First setup your recipe, more information on how to do this is here
2. In your Recipe list screen you will see a new icon, press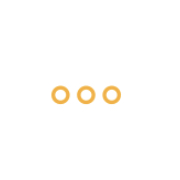 3. Press Add to Widget
4. Go to Control Centre and press EDIT
5. Find Neo and press +
6. Now your Neo recipes will be available in your Control Centre for easy access.
Now you have an easy way to run recipes from you control centre!